Automated Sales + Marketing for Gyms
Convert leads into memberships in a consistent and deliberate manner with as little effort as possible.
Generate more leads and referrals through automated marketing efforts by utilizing Facebook, Instagram and Google platforms to drive leads to your website and ultimately in your front door.
Generating leads for your gym just solves the first problem, getting them scheduled for their first class/session and committed to coming to your gym is the real hard work. That's why we've built a system that automates this process.
Automate your Sales & Marketing
so your gym can run on autopilot and you can live your BEST LIFE!
We came to GymEngine looking to automate the sales follow up for our gym. We got plenty of leads but didn't feel like we were doing a great job of turning those leads into memberships. After working with GymEngine, we've 100% automated our lead process, grown our gym larger than ever and turn 1 out of 2 leads into new members! We are VERY pleased.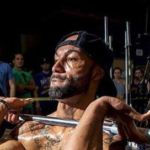 We've been able to generate leads without having to beat the streets - WORK SMARTER! Not only did they help us with leads and referrals, but they helped us tie in our sales process and have automated as much as possible. I'd highly recommend David and his team. I don't know what I'd do with them!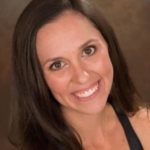 Partnering with GymEngine has been one of the best decisions I've made for my business. Our studio is the first Pure Barre in Central Pennsylvania and building awareness of the brand has been essential to our growth. With his guidance, we successfully met our goal of increasing 12-month memberships by 30% and see a constant stream of new clients signing up to try our classes.
GymEngine is your automated sales + marketing machine. If you want to grow a successful gym, you need to solve 2 main problems:
How to consistently generate leads.

How to convert leads into memberships.
GymEngine is designed to do help you solve these 2 problems with marketing prowess and sales automation.
If you're looking to grow your gym, schedule a call, we'd like to show you how GymEngine can make your life easier and help you grow your gym!